This is my blog.
No one ever reads these bits anyway~
This site sometimes serves as my diary.
This contains anything under the sun -school matters and random things about KPOP :P
I am a Filpino.
I Love SJ, FT ISLAND, BIGBANG, CNBLUE, MBLAQ & SHINEE; JGS, NMW, 7 & PTJ. I also like Trax, F(x), Infinite, Beast, U-Kiss, 2AM, 2NE1, Teen Top, One Way, Co.Ed. School, ZE:A & etc. ლ(❛◡❛ლ)
This is the place where I say comments so that those who are not interested in my post will not be disturbed~
I'm not that good in English.
I am lazy..
I just post whenever and whatever I like.. so expect randomness xD
plus.. i don't own all of them~ 。◕‿◕。
Nowadays, I reblog a lot! XD
(♡◡♡)
In short, this is where rants, raves, and everything in between is written and posted.
You are free to follow and unfollow~ ok? XD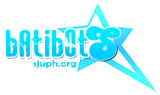 Information
Relationship Status:

Single

Birthday:

September 5, 1991

Current City:

Manila

Religious Views:

Christian

Website:
希 There is no place like "home"~